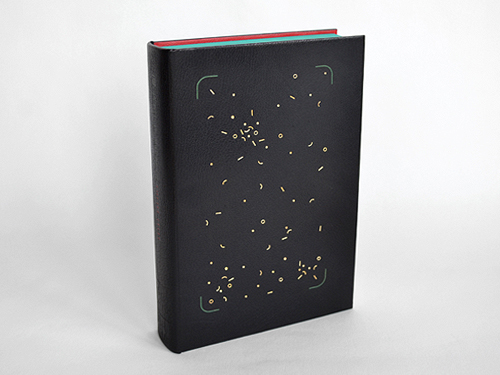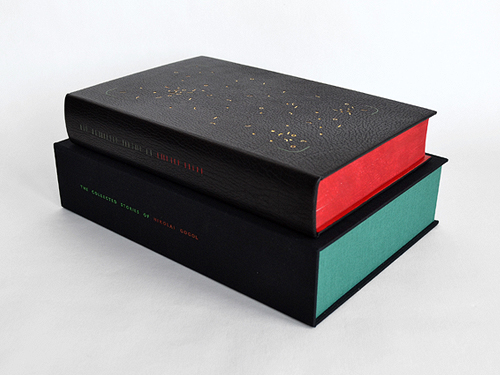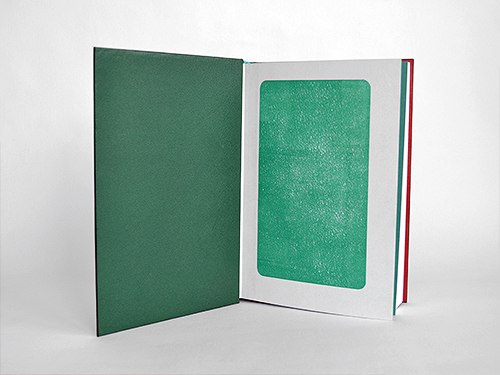 The Collected Stories of Nikolai Gogol

Bound in 2011

Folio Society 2009
Illustrated by Peter Suart
165 x 240 x 44 mm

Covered in full black goatskin with green and red goatskin onlays.
Leather joints and goatskin doublures.
Hand printed endpapers.
Top and bottom edges decorated with green and red acrylics.
Double-core headbands in Japanese silk.