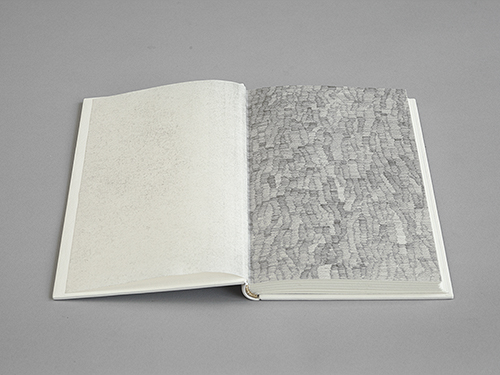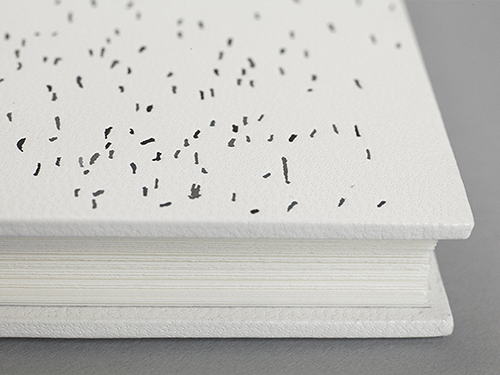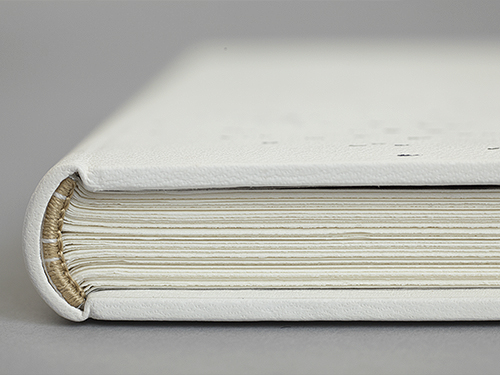 Selected Poems by Emily Dickinson

Bound in 2017 - 2019

Folio Society 2016
Wood engravings by Jane Lydbury
147 x 222 x 21 mm

Full leather binding in white alum tawed goatskin with tooling in various shades of grey. White leather joints and doublures. Pencil drawn endpapers with a layer of Japanese paper. Hand sewn silk headbands.

The design and colour are to represent stillness and seclusion of Dickinson's life and to emphasise her idiosyncrasy by directly using the dashes from the poems. Dickinson's unconventional use of dashes has been a great source of debate for interpretation to understand her poetry and it was heavily edited to conform to the norms of the time in her earlier editions. The manuscripts for all the poems in the book were studied and all the words are erased except dashes. Then all the pages are overlaid on top to create the design.

Limited edition of 3.