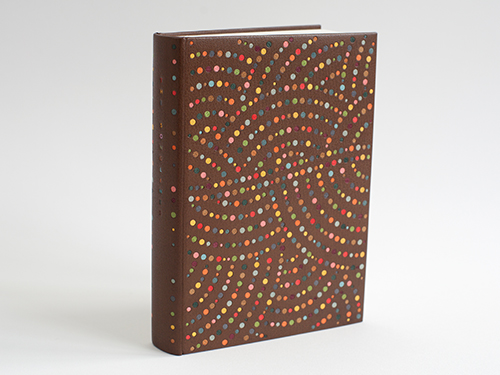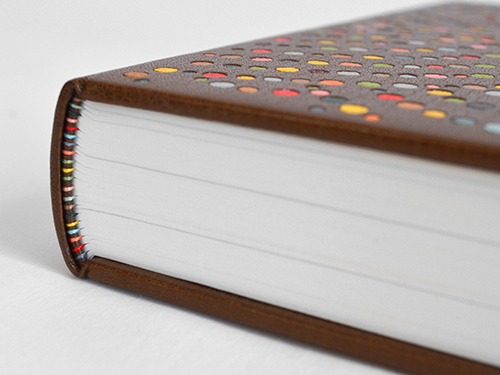 The Songlines by Bruce Chatwin

Bound in 2018

Folio Society 2010
Illustrated by Simon Pemberton
163 x 226 x 37 mm

Full leather binding in brown goatskin with over a thousand goatskin inlays in various colours. Brown leather joints and doublures. Leather headbands with various coloured silk highlights. Hand printed endpapers using strings and acrylic paints.

The Songlines is a travelogue combining fiction, nonfiction, history and myth about Aboriginal culture. Chatwin journeys across Central Australia trying to understand the songlines and universalising what he sees in Aboriginal culture to defend his theory that man is essentially a nomadic creature. Design and colour are inspired by Aboriginal dot paintings from Papunya Tula Art Movement.