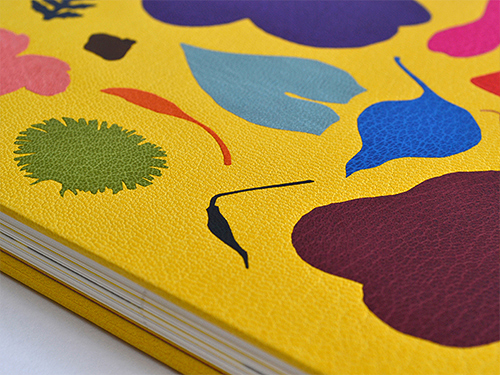 The Botanical City by Hélèna Dove & Harry Adès

Bound in 2021

Hoxton Mini Press 2020
75 colour botanical illustrations by various artists (originally for Flora Londinensis)
295 x 194 x 21 mm

Full leather binding in yellow goatskin with 62 back-pared onlays in 26 colours. Leather joints and doublures in yellow goatskin. The endpaper sections are printed using linoleum blocks in 8 different colours on a FAG Swiss Proof 40. Hand sewn silk endbands. The design comes from an abstract composition featuring the silhouetted forms of 43 plants from the book.