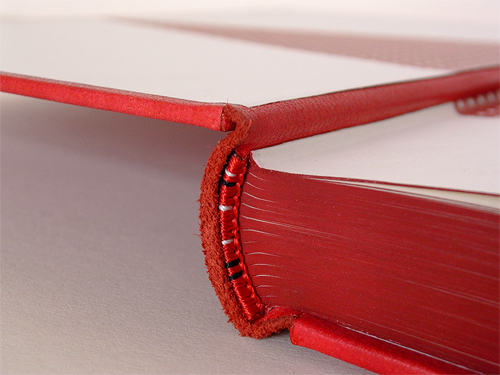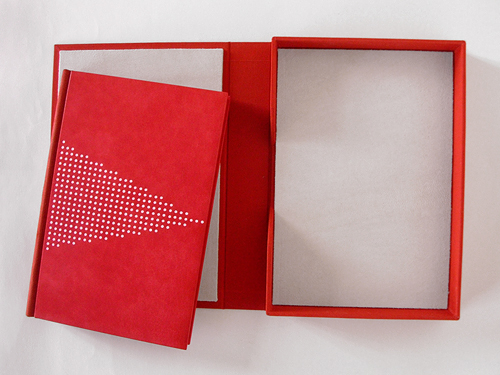 Just So Stories by Rudyard Kipling

Bound in 2010

Folio Society 1991
Illustrated by Rudyard Kipling
168 x 242 x 31 mm

Contemporary disappearing spine bradel binding.
Reverse goatskin spine.
Front and back boards are covered in hand dyed goatskin with white tooling.
Monoprint endpapers with leather joint to panel doublures.